I use a CPAP machine to help me sleep at night. Works pretty well, but the nasal mask is kind of uncomfortable.
I just discovered a highly rated new CPAP mask, made by Philips Respironics, the same company that makes my CPAP machine. Sounds great. It's available online from Amazon for $70.
So I call the Allina medical equipment store at Abbott Northwestern.
Do you carry the DreamWare CPAP mask?
Yes.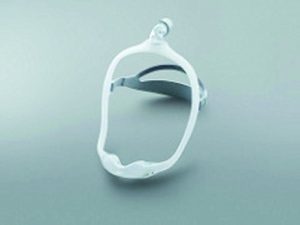 "And how much is it?"
$400.
So my next call was to my insurance company, Health Partners, to find out whether it's covered.
Yes it is – with a 20% co-pay, so my cost would be $80 f I buy it from Allina.
Can I buy it online and get reimbursed?
No.
Why not?
That's what your policy says.
So, in order to get my 80% coverage, I have to purchase it at a price that is inflated by 472%? Can I talk to somebody who can explain this?
After putting me on hold for about 15 minutes, the operator came back on line, and offered to have somebody call me back.
Eventually, I did get a call back – and the explanation was, "the provider has to be contracted with us."
In the meantime, I placed my order at Amazon.
One last call to the Allina medical supply store at Abbott Northwestern. Can you tell me the reason why the nasal mask costs $400 from you, when it is available online for $70?
"There's no reasoning. It's just the cost of the supplies. It's not me that sets the prices."