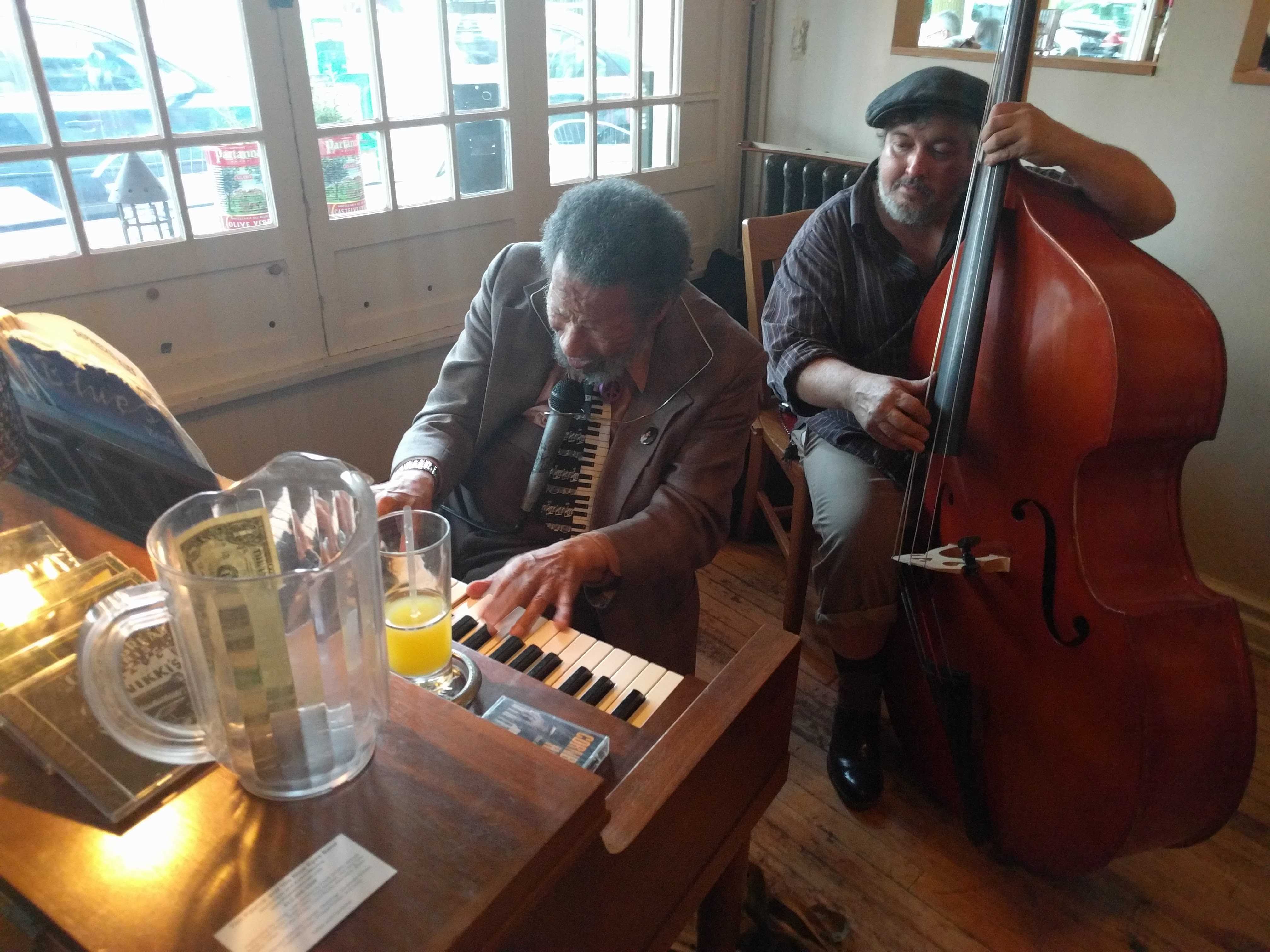 If you haven't been to the Grand Cafe yet for their Sunday suppers, you owe it to yourself to give it a try. Piano legend Cornbread Harris, is still going strong at 89. Backed by sax and standup bass, they plays a repertoire of jazz classics. No cover.
And chef Andrew Kraft supplements the small plate menu of shareable dishes with a rotating selection of Sicilian-style deep-dish pizzas. $10 for a quarter-pan, $18 for a half, $27 for a full pan, big enough to feed four. But the small plate menu offers lots of good choices – highlights of recent visits have included a juicy burger, served on a foccacio bun with fries ($13); mussels in red curry ($11), and spaghetti with clams ($13).
Open for dinner on Sundays from 5 to 9 p.m. Cornbread Harris plays from 6:30 to 8:30.