My years as a professional restaurant critic have made me a very picky eater, which may be why my wife and I don't eat out nearly as often as we used to. Too often, the new restaurants we try are overhyped, overcrowded, overpriced and too damn noisy.
Ziadi's Mediterranean Cuisine is none of the above. It has gotten very little press, which may be one reason that few people seem to know about it. It doesn't help any that it's hidden away inside the Midtown Global Market in the former Rabbit Hole space, invisible from the street. This year's brutal winter seems to have kept a lot of people away who otherwise might rush out to try a new restaurant. So decibel levels are low. And prices are a steal.
Hassan Ziadi, a native of Morocco, has worked at A-list restaurants in the Twin Cities – including Aquavit, Vincent and the old Loring Cafe, and at top restaurants around the world, including as executive chef at a five-star hotel restaurant in Doha, where he met his wife, Raja Samiali. Together, Ziadi and Samiali have been operating the popular Moroccan Flavors stall in the Midtown Global Market for the last couple of years.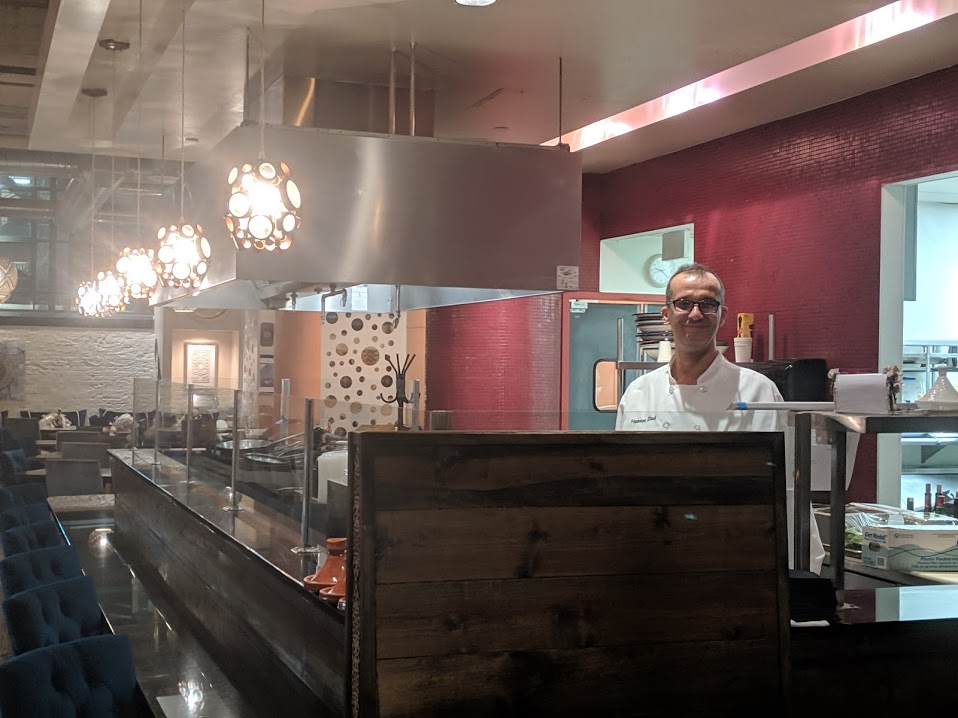 Their new venture offers some similar dishes in a fine dining setting, with an eclectic mix of Moroccan specialties and dishes from around the Mediterranean. The decor, created by interior designer Karen Severson, is striking, with motifs and hand-made furnishings that evoke Ziadi's native Morocco.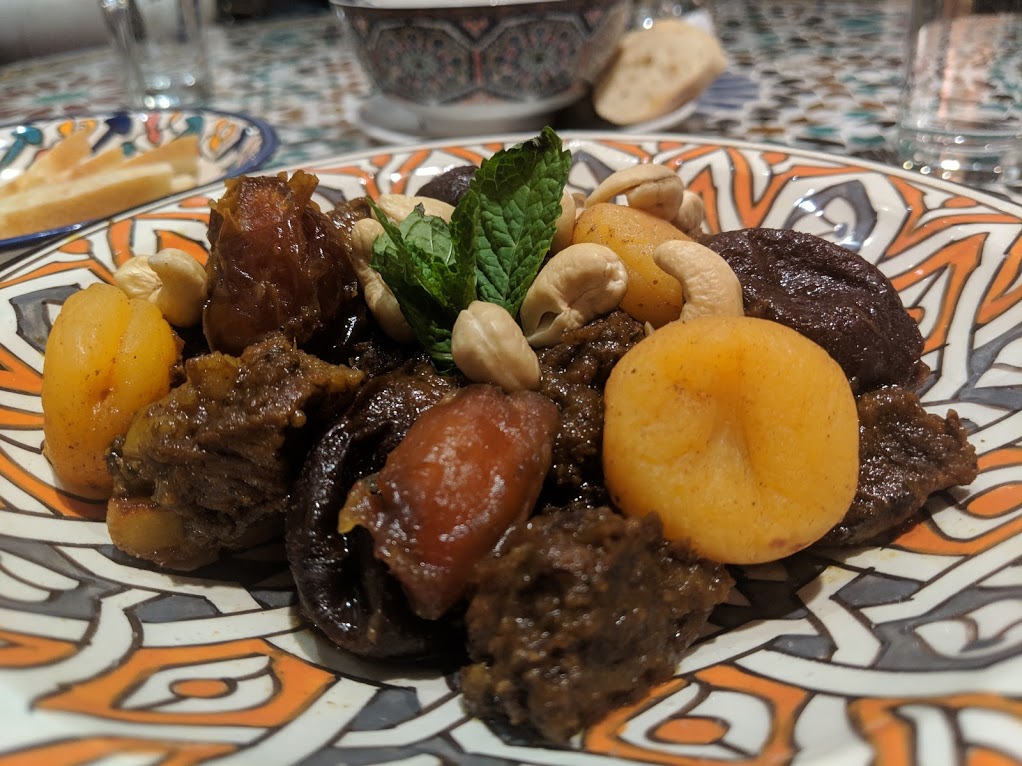 The cuisine is solid. Preparations are simple, fresh and tasty. And prices are ridiculous – an entree of beef tagine royale, with figs, prunes, apricots and cashews (highly recommended) for $15; chicken a la charmoula, marinated in Moroccan spices and served over spinach mashed potatoes for $12, a salmon entree for $15, lamb shank for $16 and chicken ballantine stuffed with lobster and spinach for $18. In place of an appetizer menu, Ziadi offers an anti-pasti buffet of marinated salads, veggies, and a few meats and cheeses ($10, or add it to any entree for $6).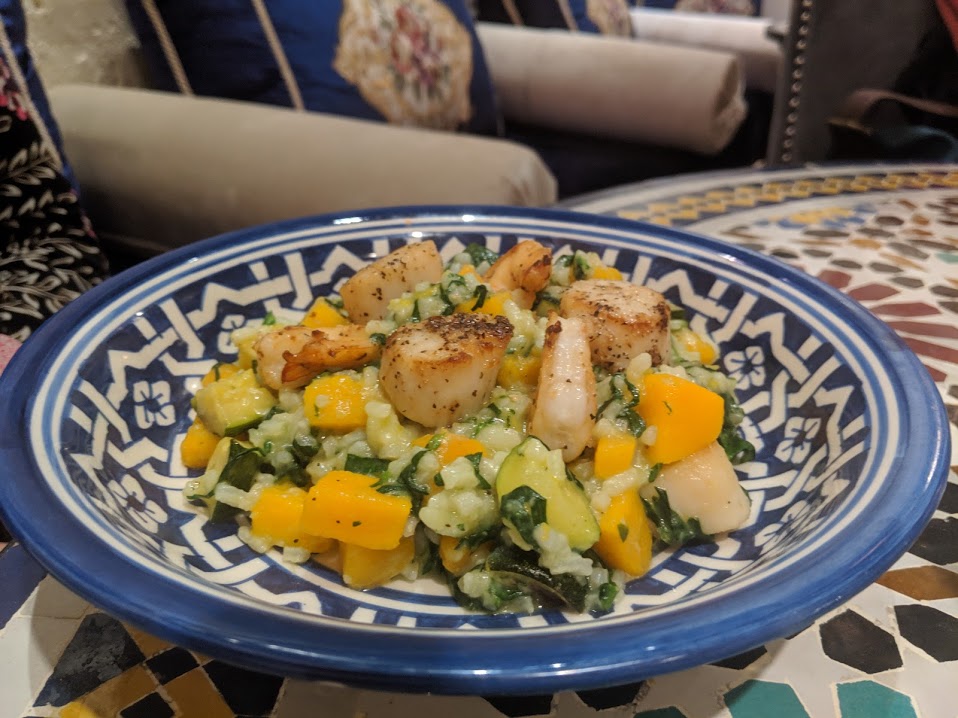 Ziadi's also offers a full bar, a limited but well-chosen list of tap beers and wines by the glass or bottle, a selection of Moroccan-themed house cocktails, and a good selection of beers on tap. The Happy Hour menu (Tuesday to Friday 4-7; Saturday 2-7) offers platters of cheese with dried fruit and nuts; dried and cured meats, or a cheese and meat combination platter for $10; a small plate of meatballs with Moroccan tomato sauce for $7, and chicken brochettes with grilled vegetables for $8.
Ziadi's Mediterranean Cuisine (612) 345-4136 • 920 E Lake St Suite 101, Minneapolis, MN 55407 (next to the Midtown Global Market.)
Closed Sundays and Mondays.