Gong Hay Fat Choy! Happy Year of the Monkey! Local Asian restaurants are featuring special menus, lion dancers and more. Here's my list – let me know if you know of others:
Tonight only, Rainbow Chinese Restaurant's chef Tammy Wong is partnering with Jeremy Pryes of Pryes Brewing to offer creative Chinese dishes paired with selections of sake, wine and beers. Sample fare includes Vinegar-braised beef tucked inside deep-fried bao, and duck leg confit with crimini mushrooms & Chinese mustard greens. Cost is $88 per person, including food and drink.
The banquet menus at Pagoda in Dinkytown include six courses for $89, eight courses for $129, and 10 courses for $189. Even the smallest menu includes such delicacies as ginger and scallion lobster, steamed whole sole, and honey walnut shrimp, but the biggest menu adds courses like whole roast duck and abalone with Chinese mushroom. This Sunday, the restaurant will also host a lion dance show.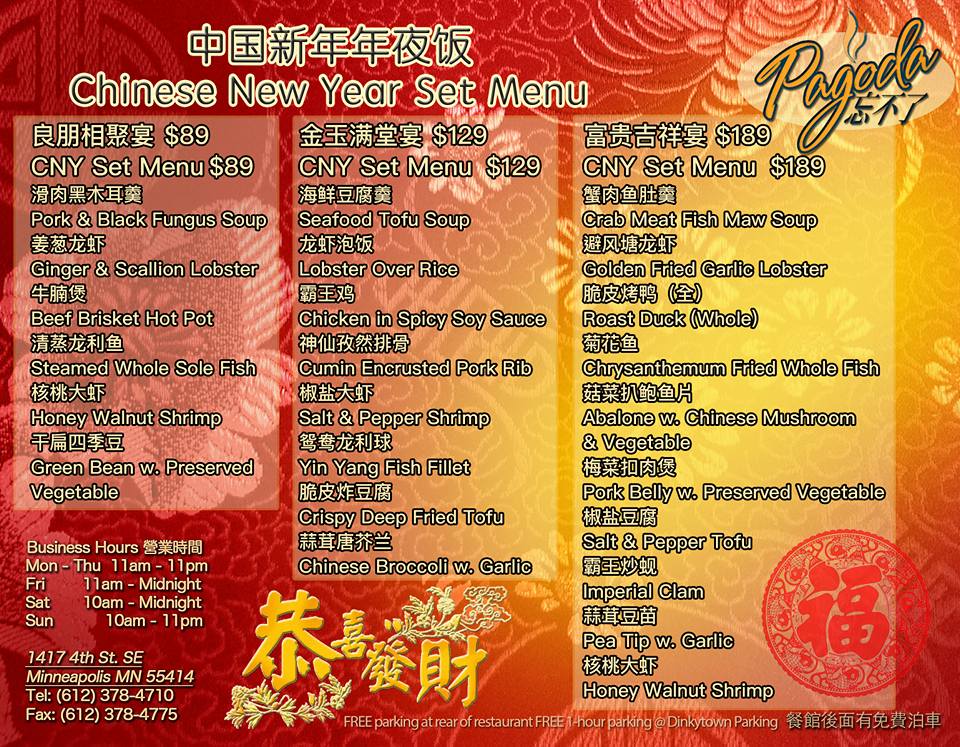 Peninsula Malaysian restaurant also offers three different banquet menus, all designed to serve 8-10, ranging from $168 for seven courses to $268 for 11. All include a raw fish salad, crispy jumbo shrimp and spicy golden scallops, but the bigger menus add items such as double lobsters and Triple Delight noodles. Saturday from 2-5 p.m., they'll also host a dragon dance and live zither performance.